At Inland Blinds & Shutters we make our Cedar Venetian Blinds inhouse with the highest quality materials. Support local workers and local Business. Our highly experienced Blind Makers are reporting a sudden trend and increase of sales in Cedar Venetians. With Lacquered and Oiled options availabe, enquire today and you too can experience the beauty of Cedar made to last!
Western Red Cedar grows mainly in the wet areas of North West America where soils are rich and moisture laden air currents off the north pacific nourish their lush and fast re-growing forests. Most cedar imported into this country originates in British Columbia, Canada. Western red cedar forests are predominantly well managed forests which provide a perpetual harvest. Cedar wood contains natural oils which help resist insect attack and decay. It is a dimensionally stable wood that ages gracefully and endures for many years. In this age of energy concerns, the woods cellular structure give it an insulation value higher than most woods and much higher than brick or concrete. Cedar wood blinds help warm your house in winter and help keep it cool in summer. Above all, cedar is a wood of exceptional beauty. No man-made material can duplicate cedar's natural lustre and tones which range from light amber to deep honey brown.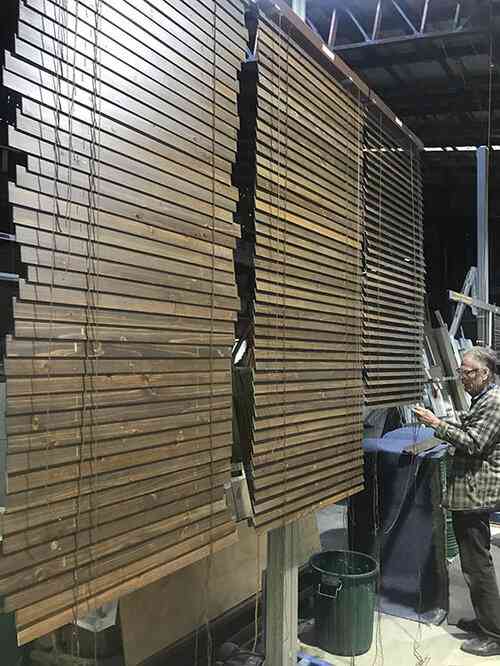 Our Cedar Blinds are made of the following components:
50 x 65 mm metal head box (Not Plastic)
Quality Polyester string ladder and lift cord
A rich coating of two base coats and one top coat of UV cured paints. This paint is designed to live in a harsh window environment – we use it generously
6.2 mm solid steel tilt rod – not hollow tube
Solid metal cord lock – not plastic framed
Solid metal cord type tilter gearbox
Slat width and thickness of 46 or 60 x 3-4mm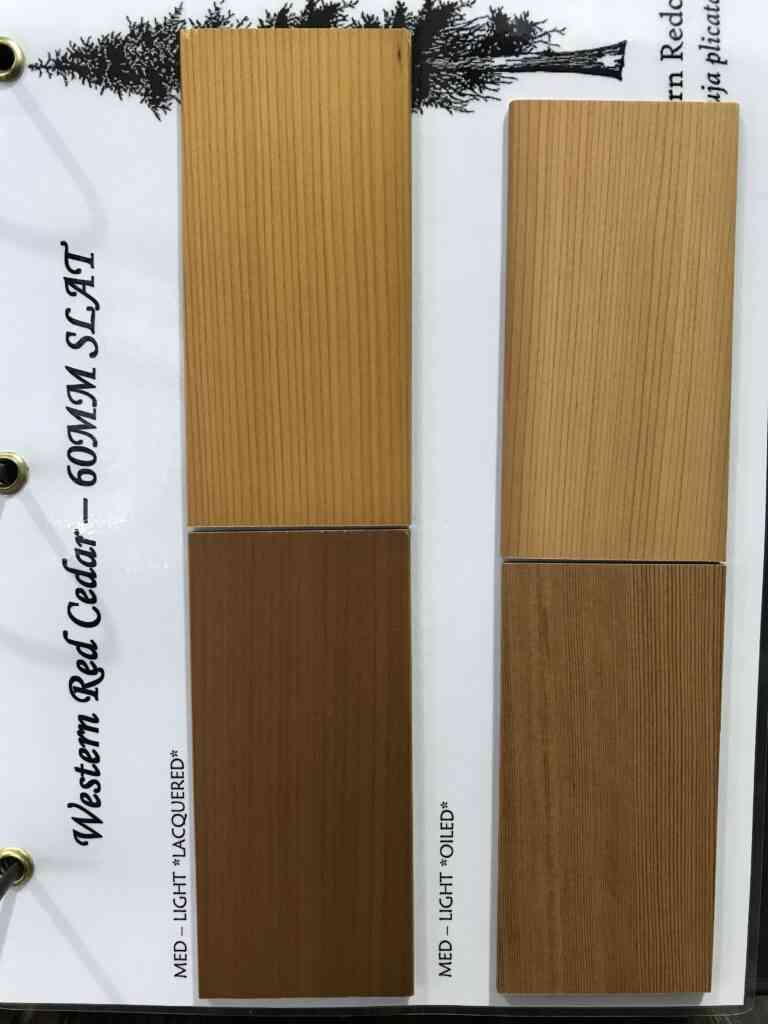 These blinds never need re-painting and are easy to clean with a duster or damp cloth with mild detergent. Our Western Red Cedar Blinds will give a sense of luxurious pleasure and function for many years to come. They are available in two Stained colours & four Painted Colours. Oiled finished are becoming increasingly popular among today's clients allowing you to maintance and control sharpness of colour with the use of cedar oils easily purchased for your local hardware store.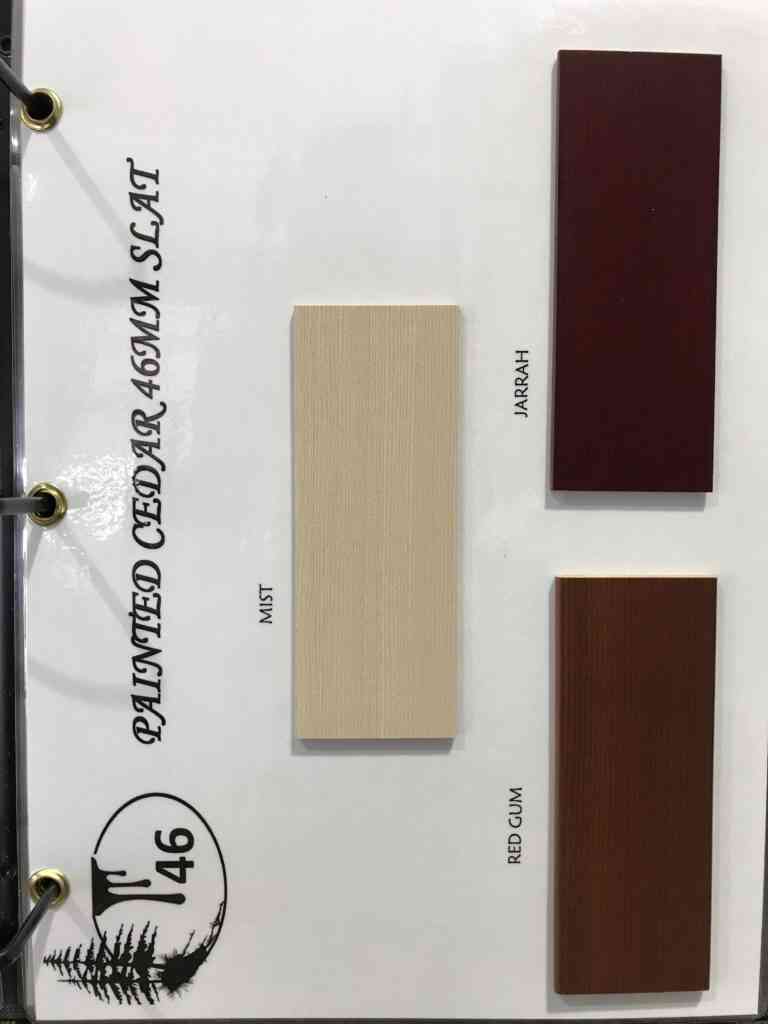 Call us today to book a free consultation 02 6332 9090 or order our beautiful Cedar Blinds online delivered to your door at https://timberblindsexpress.com.au/
Save 27% off store wide with our EOFY sale ends June 30th 2022 (excludes online orders)