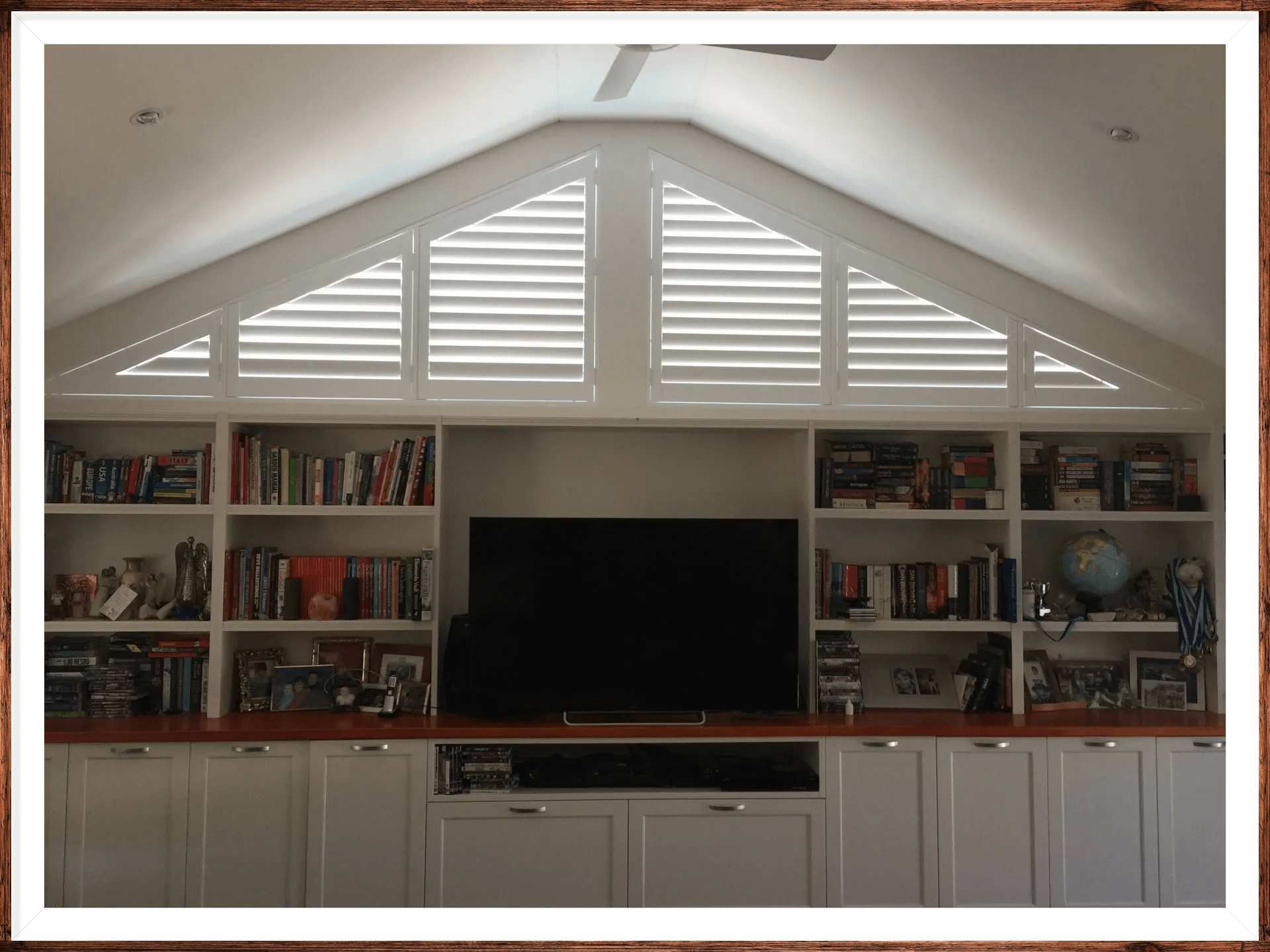 A beautiful addition to any home or office
Shutters have never been more affordable than they are at present, and are probably the lowest price they will ever be, costs of materials and production are now on the rise world-wide. They are a beautiful addition to any home or office and can provide either a classic or contemporary look.
Plantation shutters are terrific for privacy and light control as well as having great insulating properties. You will save on heating or cooling costs. Shutters can be fitted to in all kinds of configurations including hinged, sliding or bi-folding options.
Many of our clients have us install a combination of shutters and timber Venetians using larger slats (Basswood 63x3mm). This is a combination that works very well.
Our shutters are made of Western Red Cedar, solid furniture grade Basswood, Phoenix Wood or PVC with aluminium core, all these materials are environmentally very acceptable, we do not provide MDF shutters, which we consider an inferior material.
Of course all our timber shutters are constructed with mortise and tenon joints only. These are the best corner joint method for this type of product.
Please come and visit our showroom to discuss installation options for your home.
Materials: Basswood & Phoenix Wood (Pure Timbers), PVC (Water Resistant), Hybrid (Recommended for white colours - Timber Frame with PVC Louvres)
COLOURS - Basswood & Phoenix Wood (Pure Timbers): Available in ten white colours, Black and Timber Stained colours
COLOURS - PVC & HYBRID COLOURS: (Available in ten white colours ONLY)
Control Options: Clear View (recommended option), Side Wand & Central Wand
Louvre Sizes: 63x10mm, 89x10mm, 114x10mm
Hybrid Material is our Recommendation —Our shutter panel stiles and rails are made from Phoenix wood with the Mortise and Tenon joint which is used more than any other for woodwork and furniture. The louvers are PVC co-extruded with a polyurethane coating for a quality product that's built to last.
Our Hybrid shutter is light in weight, preventing sag, which allows for a wider panel expanse than full PVC shutter.