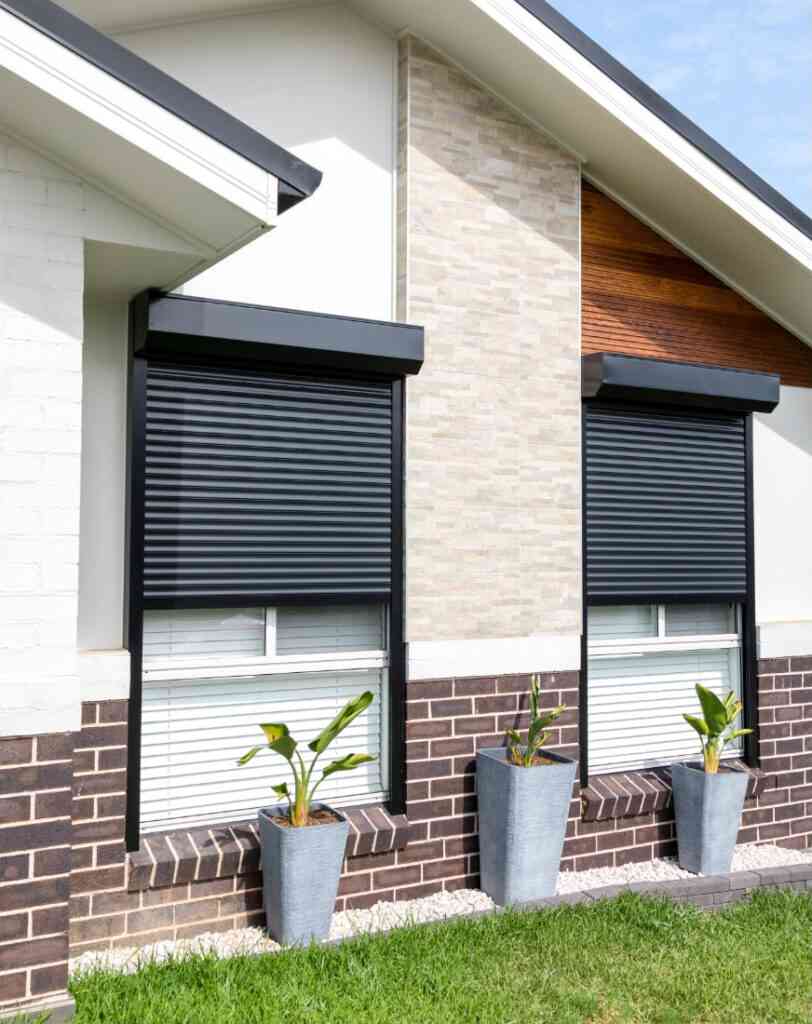 Aluminium Roller Shutters
This roller shutter range is made with a precision roll formed roller shutter profile.
Suitable Applications:
Domestic Windows.
Domestic Doorways.
Light Commercial Shop Fronts & Windows.
Counter Tops/Serveries.
Features
High quality aluminium alloy construction.
Foam filled profile for additional strength and silent operation.
High quality painted finish.
Smooth and curved face profile.
Roll-tight design.
Wide range of colours.
Double coated + lacquer for abrasion resistant finish.
Machine inserted profile end clips providing extra shutter strength.
High quality internal sealed bearings.
Suitable for widths up to 3200mm.
Can be manually operated or motorised.
Made in Australia.
Our System 2000 Pivot Arm Awning provides flexibility and is ideal for homes that are two or more stories high, as they are easily operated from within the home. The Pivot Arm Awning can be fitted close to the window or extended to offer optimum privacy and maximum protection from the sun.
Maximum Width: 4200mm
Maximum Drop: 2400mm
Maximum Area: 10 sq metres
AVAILABLE OPERATIONS:
ROPE
CRANK
MOTORISED
INTERNAL TAPE WINCH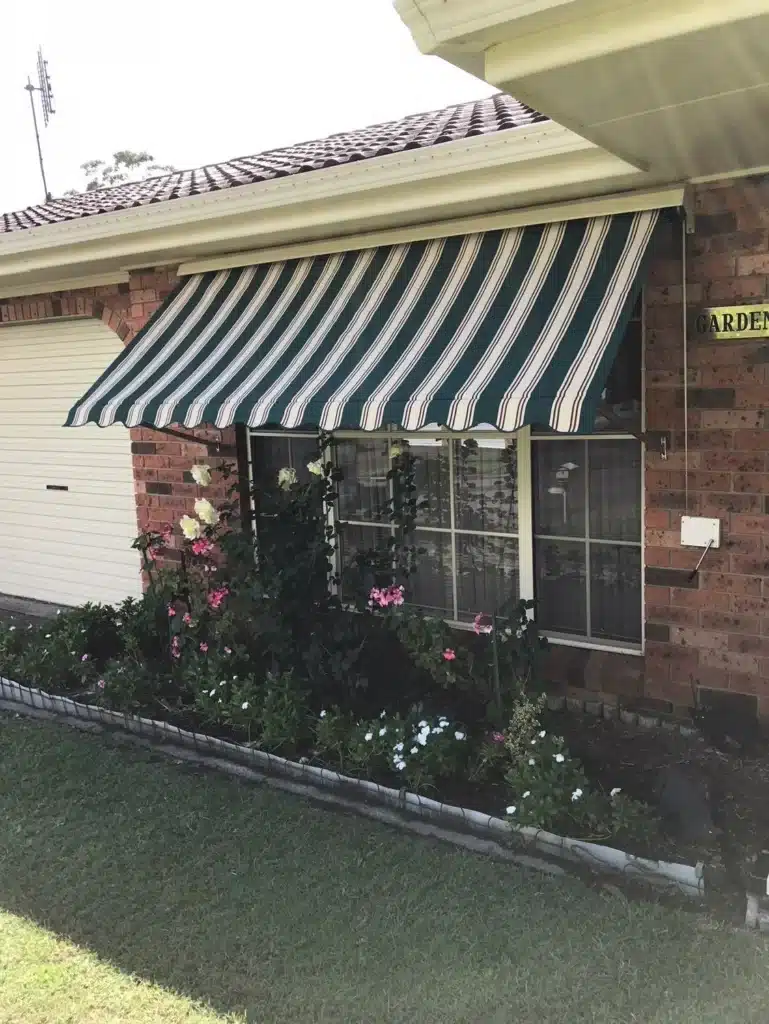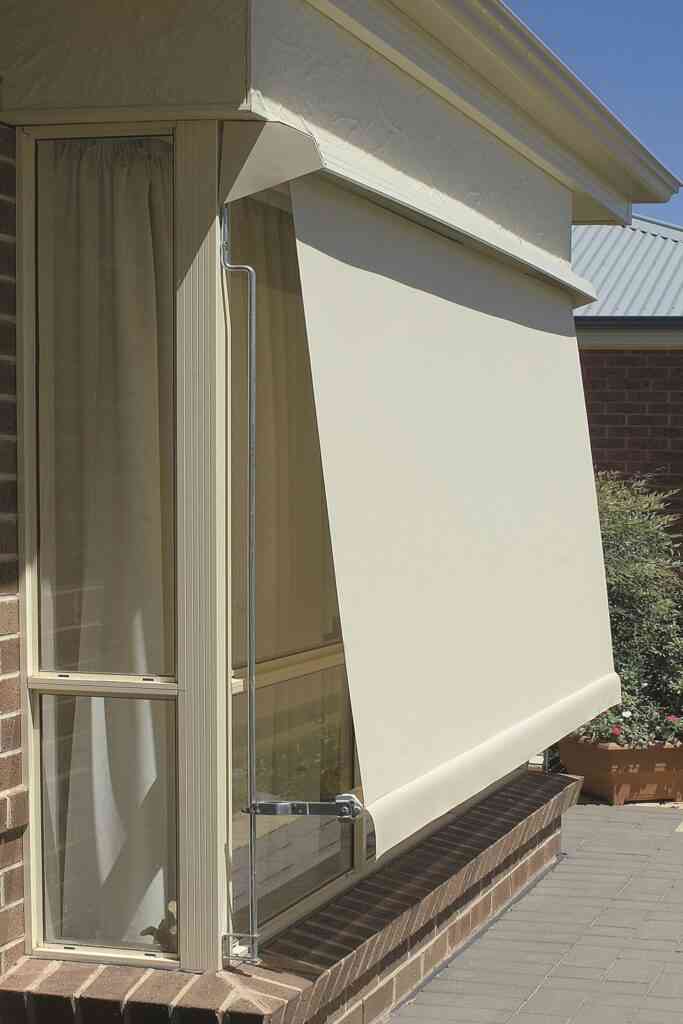 Auto Awning
The most traditional Style of Awnings, the Auto Awning runs on auto guides attached to the wall.
This allows the Awning to stay at a predetermined distance from your window.
To operate simply pull the Awning straight down and once released the arms lock into place.
Minimum Width: 965mm.
Maximum Width: 4865mm.
Minimum Drop: 900mm.
Maximum Drop: 3600mm.
AVAILABLE OPERATIONS:
Fixed Guide Awnings are an extremely effective and low cost option, ideal for high or out of reach windows, that are not easily accessible.
Fixed Guide Awnings do not have locking arms like other models but rather a circular guide on the bottom bar which runs up two metal rods on either side, giving the awning the flexibility of stopping at any point without having to secure the base rail.
Easily operated internally or externally by cord and pulley, motor or crank, for those installed on the ground level.
Minimum Width: 965mm.
Maximum Width: 4865mm.
Minimum Drop: 900mm.
Maximum Drop: 3600mm.
AVAILABLE OPERATIONS:
SPRING LOADED
CRANK
MOTORISED
INTERNAL WINCH TAPE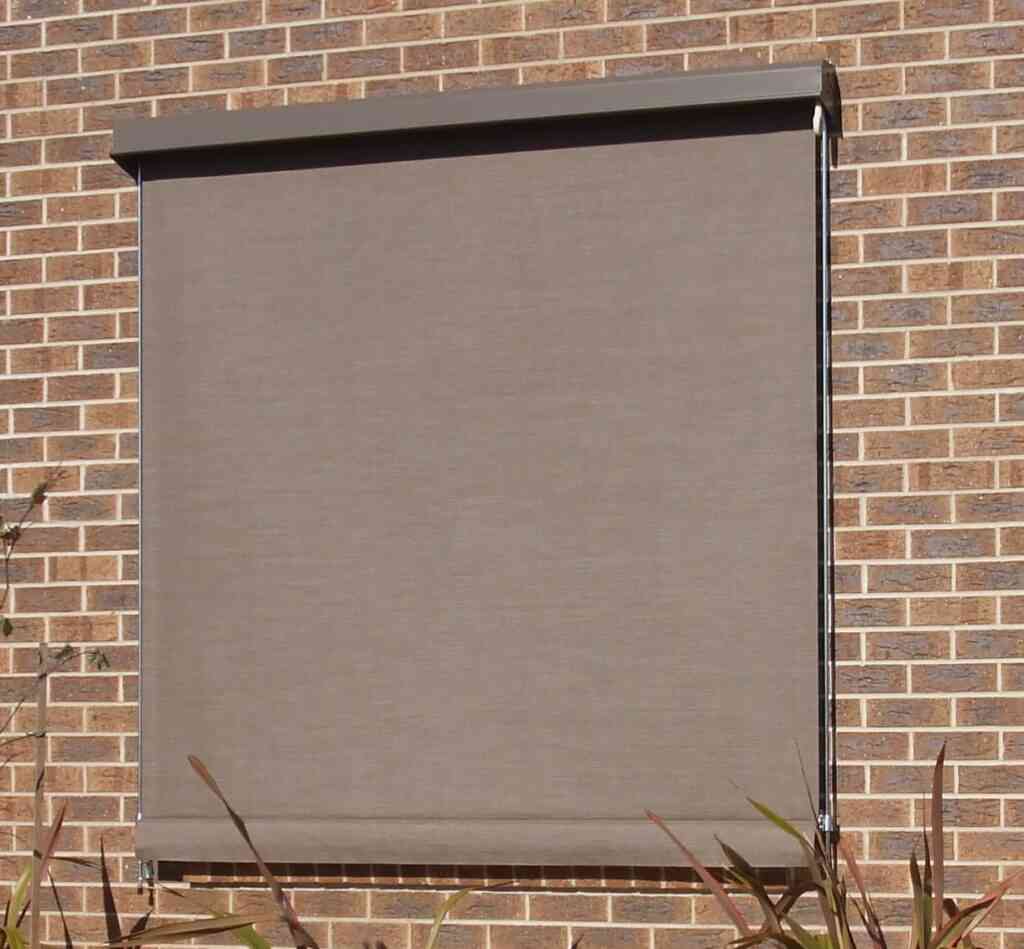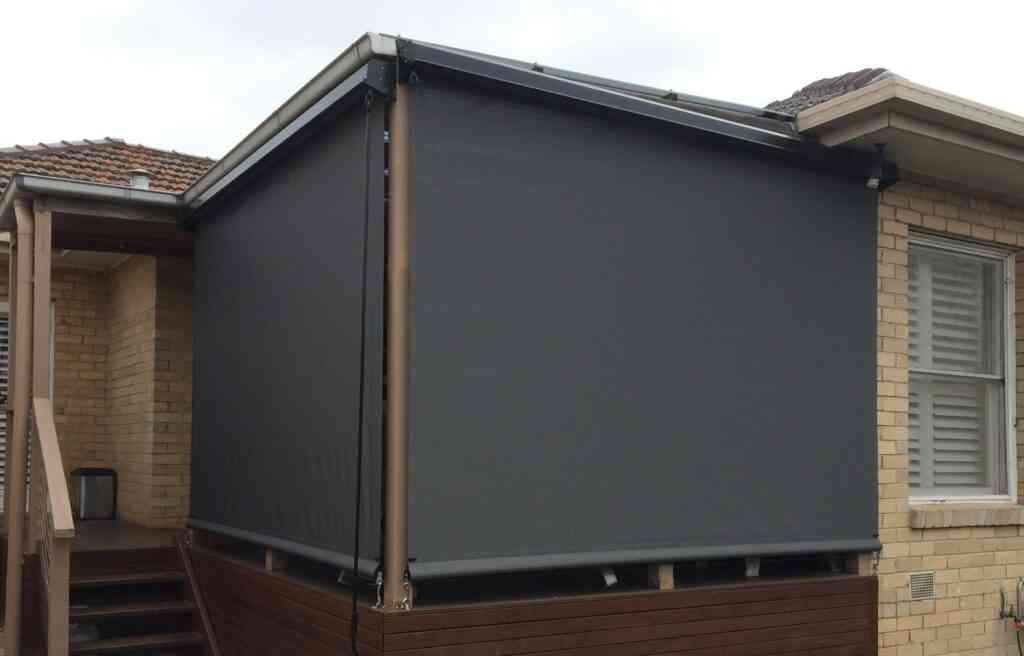 Straight Drop Awning
The TWC Straight Drop Awning is spring operated. This Awning is designed for short drops usually securing to handrails, which are ideal for balconies.
The Awning has no stops and must be fully up or locked down with dog clips.
Fixed louvers are permanently open which means that there is always ventilation while blocking line of sight. This is ideal for applications like enclosing an utility room, porch or Barbeque area.
Standard Features Include:
Solid timber Construction – no finger jointed material.
Custom sized Fixed Louvered Shutters Pegged.
Mortise and Tenon joinery to contribute to a solid structure.
Our fixed louver panels are made of treated pine which is decay resistant. It is the perfect choice for exterior shutters. Exterior timber shutters have a timeless appeal, time adds characteristics to timber shutters that can not be simulated by synthetic products. As a timber shutter ages, the elements wear, the paint layers build. Each shutter takes on a personality of its own, giving a home unique character that plastic can only imitate.
Sanded finish with a louver size of: 80x10mm.
Lead time is approximately 8 weeks.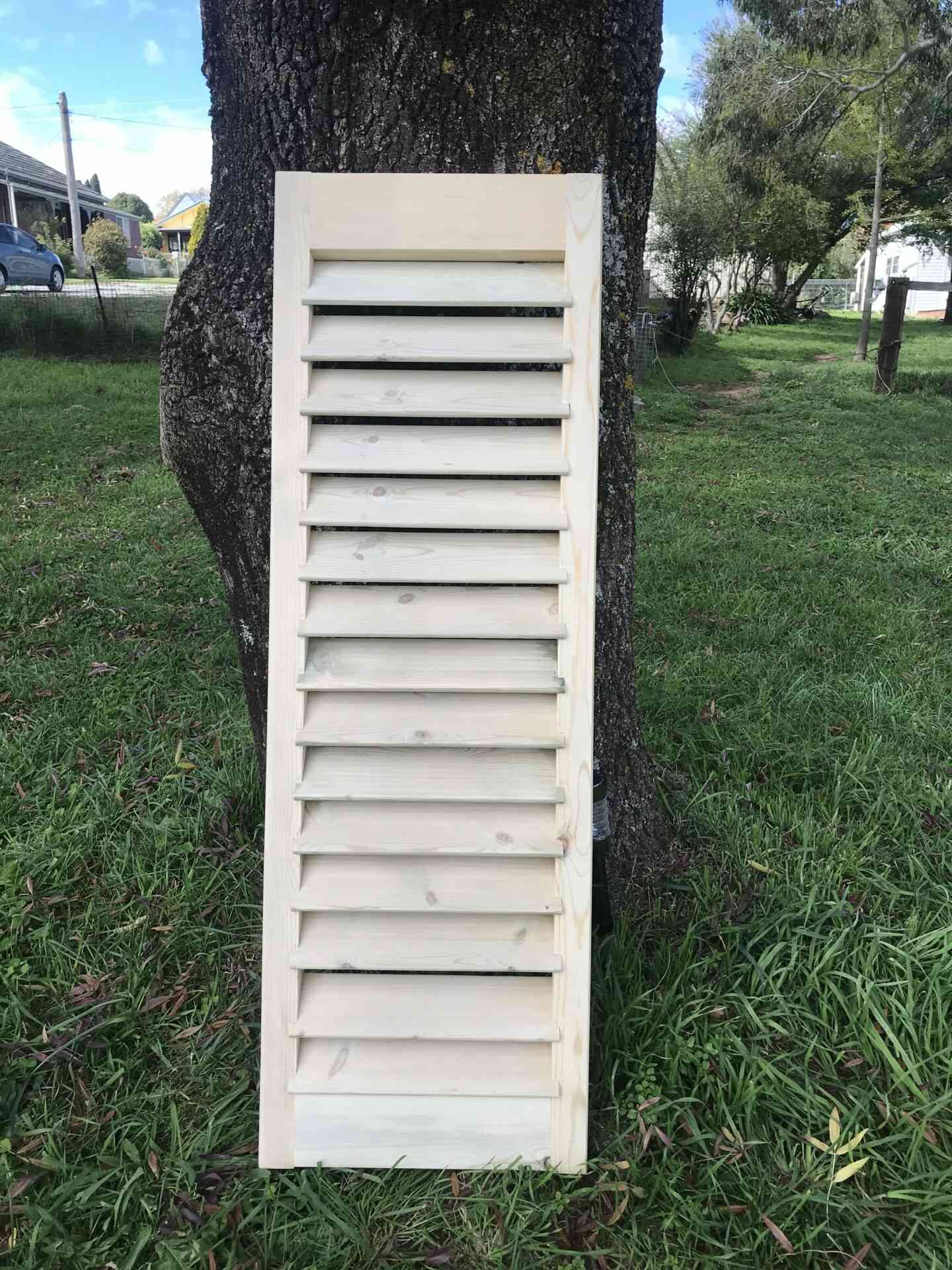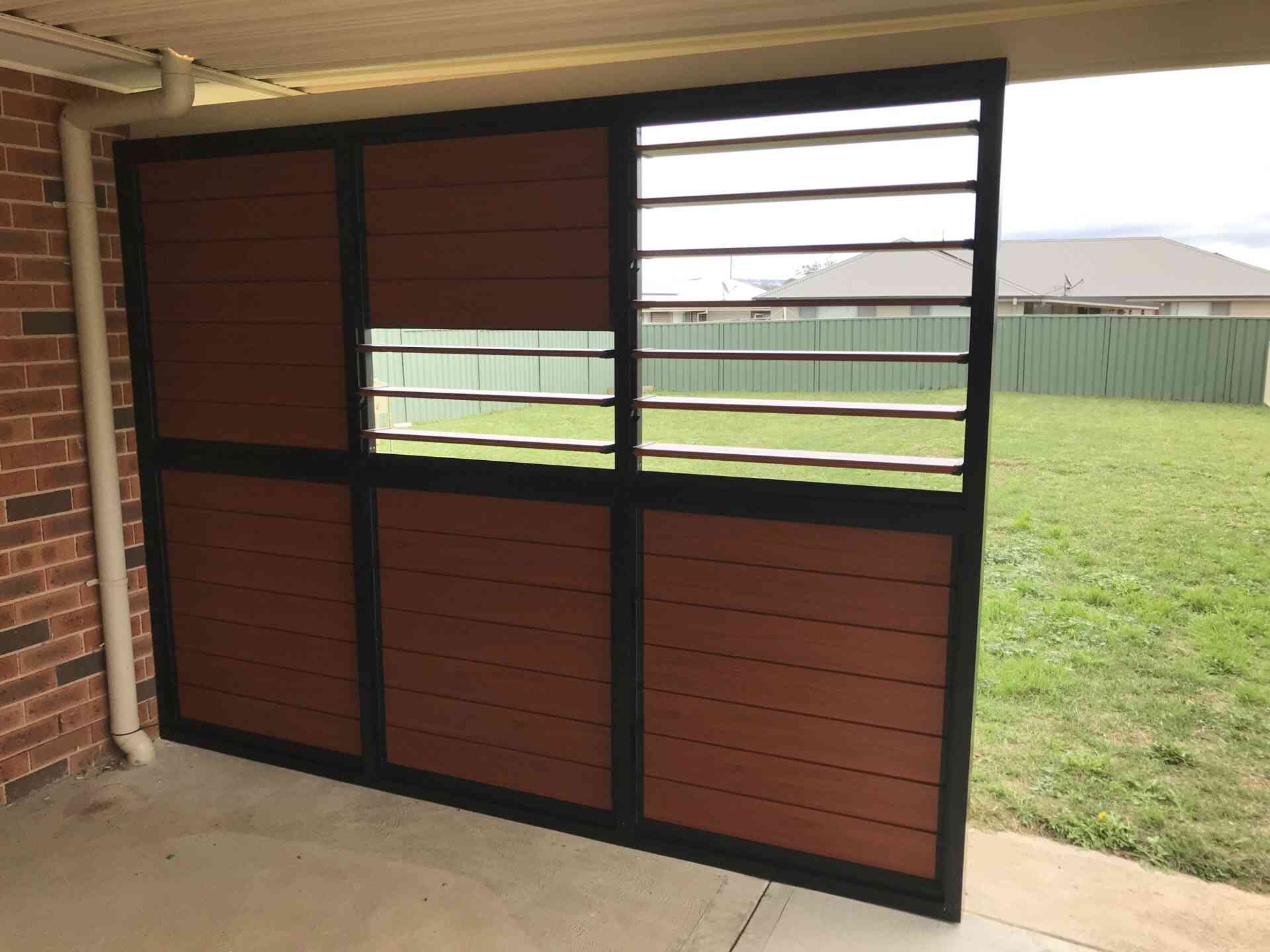 Alutech outdoor fixed panel shutter with Wood Grain or White colour finishes. Optional louvre thicknesses of 5mm or 19mm sealed with a durable powder coating.
The Aluminium louvres design allows for privacy, light control and are fitted with a weather seal giving shelter from the elements.
Alutech Outdoor Fixed Panel Shutter systems, offering you both security and style.
Louvre Colours: Wood Grain or White
Component Colours: Black ONLY
FLEX-fence Movable Louvres
*KIT ONLY*
FLEX-fence is a unique and versatile D.I.Y louvre hardware system that lets you customize your outdoor living areas by controlling light and air movement and providing shelter to maximise your enjoyment of these areas.
Flex-fence outdoor louvres are ideal for al-fresco dining areas, verandahs, gazebos and other outside areas.
They can look as rustic or as modern as you wish, it just depends on the finish applied to the louvres. This can be modern exterior paints, stains, oils or just a naturally weathered look.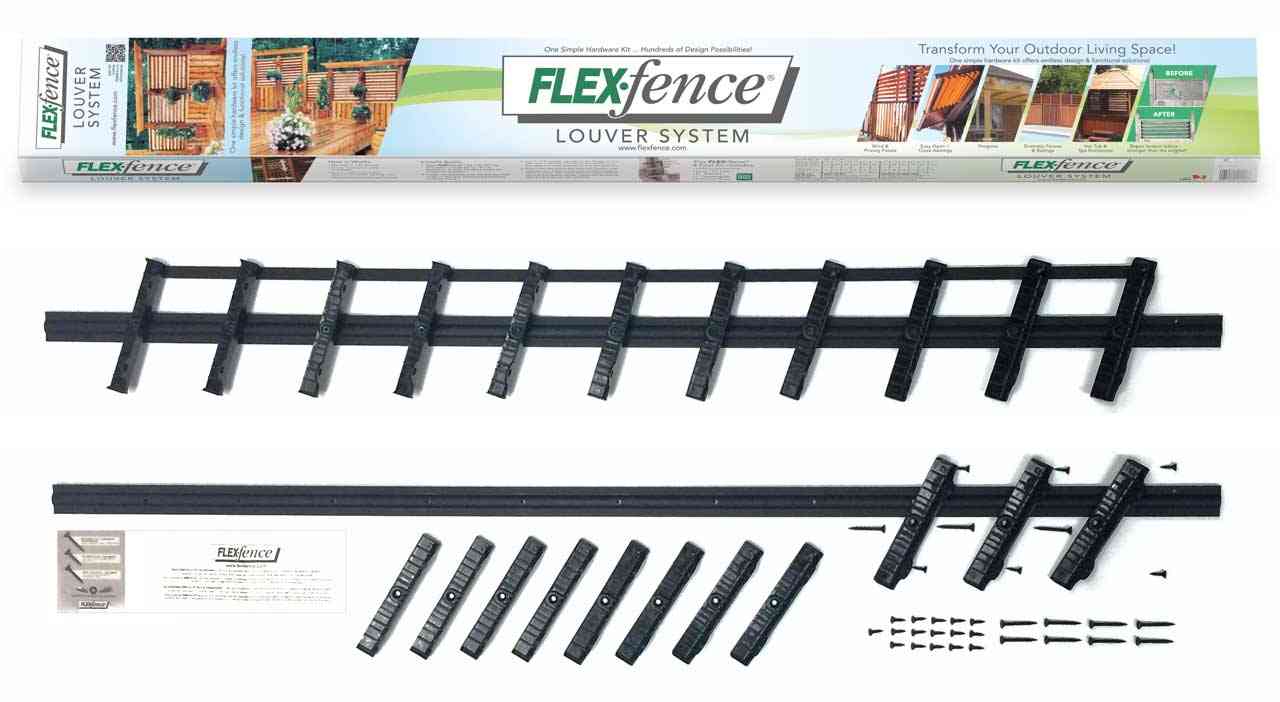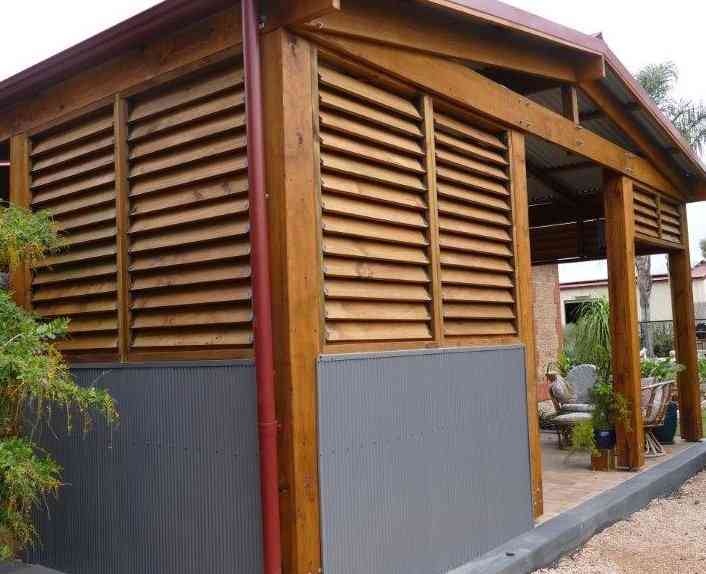 We can supply FLEX-fence in the following forms:
Hardware only – Consisting of the louvre operating mechanism with all brackets and screws to mount eleven louvres. This enable you to create a horizontal panel of operating louvres up to a maximum size of 1220mm x 1220mm, or a panel of vertical operating louvers to a maximum width of 1220mm and a maximum height of 1800mm. For larger areas, multiple kits are required.
A hardware kit with eleven louvres of L.O.S.P. treated and primed Pine in your required lengths.
A hardware kit with L.O.S.P. treated primed and painted louvres in a limited range of colours in your required lengths.
Hardware kit and dressed but unpainted timber in your required lengths.
Choice of Western Red Cedar, treated Pine or Thermowood®.
The recommended louvres sizes are 138mm x 18-24mm x1220mm maximum length for horizontal louvres or 138mm x 18-24mm x 1800mm maximum length for vertical louvres.
Raw pine is not recommended if exposed to the weather. L.O.S.P. treated and primed pine is available in major hardware chains, you paint them or we can supply in required length.
Western Red Cedar is very suitable for external use if a wood finish is required. Oiling is recommended.
Zipscreen by Rollease Acmeda is the ultimate screening solution allowing you to seamlessly integrate your indoor and outdoor entertaining areas whilst saving on your energy costs.
By enclosing your entertaining areas, Zipscreen blinds offer privacy and protection from the elements – rain, wind or sun and insects, ensuring comfort all year round.
Whether you opt for motorised, manually controlled crank or spring operation, Zipscreen blinds are simple yet stylish in design and are the perfect solution for any outdoor residential or commercial application.
Channel Guide Zipscreens are custom made to fit and feature self-aligning side channels. Which can be used to enclose pergolas, alfresco areas, or as an external roller blind for windows.
Zipscreen Wire Guide is a sturdy system that provides the best option for when fixing a channel to a wall is not possible.